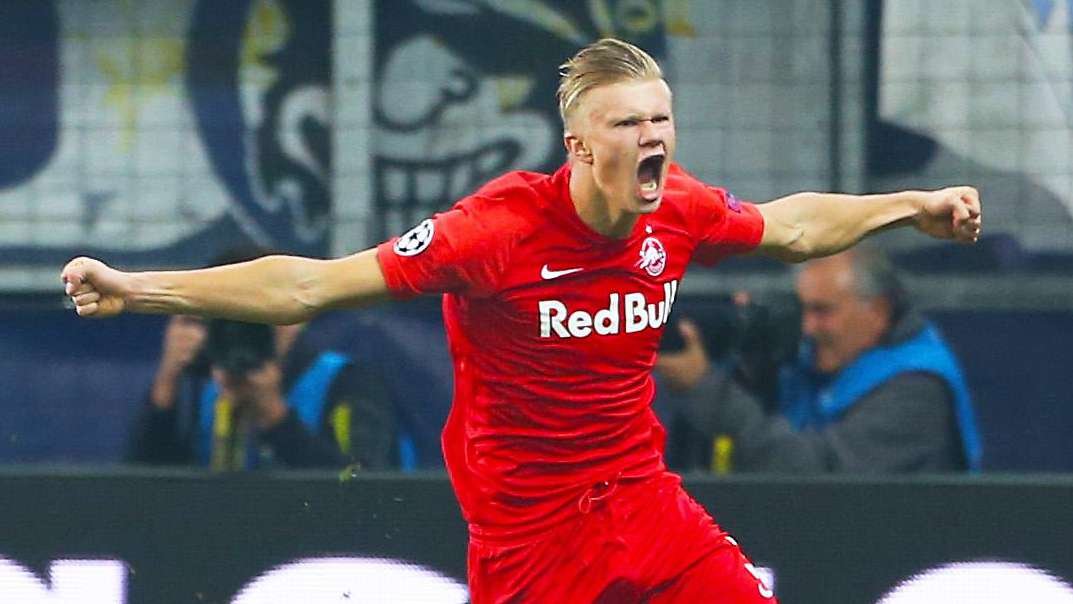 Content Count

102

Joined

Last visited
About andreas78
Rank

Ergänzungsspieler
Fußball, Hobbies, Allerlei
Ja schon, aber ist Wien nicht seit einer Woche "gelb"? Das hätte doch bedeuten müssen, dass nur 5000 hätten dabei sein dürfen ...

Ja und bedeutet bei uns als Abonnent nur jedes zweite Spiel live sehen ...

https://orf.at/stories/3180878/ Oje ...

Richtig, ich war in Wien dabei ... Auswärts Tore von einem gewissen Adi Hütter und in der Schlussminute von Mladen Mladenovic. Daheim 2x Mladenovic und einmal Nikola Jurcevic ...

Habe auch 2 Tickets gewonnen, zum dritten Mal Liverpool LIVE!

Wahnsinn, 5 Wechsel nach 77 Minuten und trotzdem mit 10 zu Ende spielen. Mei, der Didi Osterhase wird jammern.

Rapid hätte vielleicht früher zu trainieren beginnen sollen

Täusche ich mich oder wird Rapid müde? Es waren jetzt ein paar Situationen, wo sie einen Schritt langsamer waren ...

Infos zu Karbownik von einem Kollegen, der Legia-Fan ist: I hope that he will play longer for Legia, because in the first team he started this season. He recently prolonged the contract, but I suppose that just to make the price higher. I am realistic and know that if not this summer next for sure he will be sold. From the skills Perspective he is a great talent and I suppose he will be a star in few years. He suppose to be a part of national team for friendly match in March. Now he is playing on left defence but normally he is center midfield. Great natural dribbling skills and

Lt. Transfermarkt.at sollen wir an Michal Karbownik (linker Verteidiger) von Legia Warschau interessiert sein: https://www.transfermarkt.at/m-karbownik-zu-red-bull-salzburg-/thread/forum/154/thread_id/1046604/page/1#anchor_2594733 Scheint extrem agil und offensiv sehr stark zu sein: Wäre wohl der designierte Nachfolger von Andi Ulmer.

Versuchen wir es mal positiv zu sehen: - Wir profitieren im Hinblick auf den Meistertitel von diesem Urteil mehr als alle anderen Vereine - Der LASK würde als 2. in der Meisterschaft im nächsten EC aller Voraussicht nach die besten Chancen auf Erfolge haben im Vergleich zu den anderen Vereinen - das wiederum ist gut für die 5-Jahres-Wertung Das Urteil (wenn es so bleibt) tut dem LASK sportlich weh, weil die Chancen auf den Meistertitel geringer geworden sind - und genau das sollte auch der Fall sein! Ich finde nur eines wirklich schade: Durch die Geisterspiele entgeht

Selbstvertrauen!? Kader?! Wir haben mit Abstand die beste Mannschaft! Egal, ob WikiLASK oder nicht: WIR WERDEN MEISTER !!!

Wenn man voraussetzt, dass es dem LASK um den sportlichen Vorteil ging, dann sollte man auch sportlich bestrafen. Das heißt für mich: Liga wie geplant zu Ende spielen, dabei auf alle Regeln achten und den LASK unabhängig vom Endergebnis für alle internationalen Bewerbe sperren - das wäre sportlich am Fairsten und würden den LASK angemessen treffen. Wenn die aktuellen Vorwürfe stimmen, wären sie damit sehr gut bedient und dennoch für lange Zeit vorgewarnt und angezählt ...